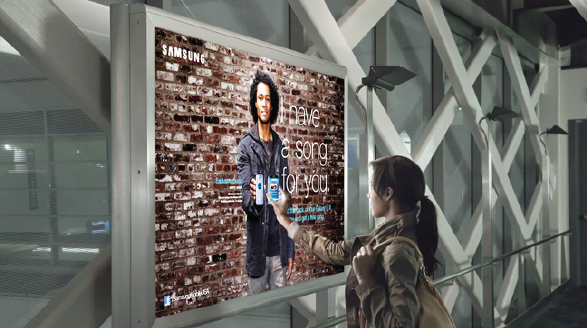 In this day and age, people have access to unlimited amounts of information in the palm of their hands. Nearly two-thirds of Americans own a smartphone. In the advertising industry, we're always looking for strategic ways to leverage awareness and ultimately drive sales.
In any advertising medium, we're sold by estimated impressions to figure out delivery of a program – the key word here being estimates. In print advertising, with higher circulation, you'd expect a greater ROI. The same goes for Radio, Television, and Online advertising.
There is just one problem – how engaged is the audience? Sure, interesting content helps, but, how many people tune out or fast-forward commercials, skip over the ad pages, or have ad-blockers installed on their computers?
The ubiquity of OOH advertising allows your brand to be virtually anywhere. You can't turn OOH off, fast-forward, or install ad-blockers in the real world. Combining the unavoidability of OOH and Mobile Marketing is a growing trend. In combining the two mediums, we're able to effectively track how engaged consumers are while building awareness. Consumers can scan a QR code on a street level poster or large wallscape, hold your phone up to a Transit Shelter poster equipped with a Near Field Communication (NFC) chip, or drive or walk within a designated proximity of a display that is geo-fenced. With this, we're able to track impact of the ad by driving traffic to websites and hopeful induce a sale – we're able to effectively track the return on each impression.