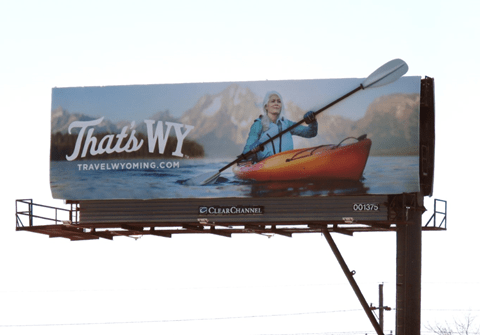 Murphy Media Group is an independent media buying agency that provides out-of-home (OOH) media solutions to advertising agencies and direct advertisers. Since they specialize exclusively in OOH, they can create effective advertising campaigns at highly competitive rates to suit your requirements and budget.
The world of outdoor media offers a wide range of advertising options, each of which must be thoroughly researched and purchased market-by-market to get the most effective results. Murphy Media Group can help you make the best choices for your campaign by handling all necessary research, negotiations, contracting, billing, production, tracking and delivery analysis of your OOH programs. In addition, their specialists have in-depth knowledge of the latest trends in technology, such as QR codes and gestural interaction. They advise their clients on how to make the most of these new outdoor media strategies.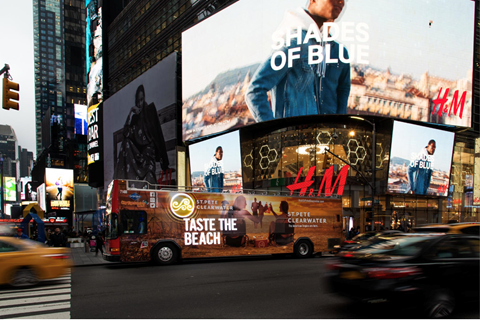 We spoke with Kathy Murphy, president at Murphy Media Group. She spoke about her company's commitment to OOH, as well as her suggestion to those entering the OOH industry.
Here are her insights:
Will Farmer: Please tell us about Murphy Media Group. How long have you been in business? Staffing? Size? Specialties? Billing? Offices?
Kathy Murphy: Murphy Media Group is an OOH media buying agency headquartered in greater Milwaukee. We partner with agencies and direct with advertisers. We have been in business since 2010 and have a seasoned OOH team in planning, buying and executing successful OOH programs. We provide data-driven, integrated OOH marketing solutions that include mobile and web-based platforms to engage the targeted audience.
WF: What would you like brands and the OOH Industry to know about your shop?
KM: We work for you, the advertiser! OOH is all that we do. Our extensive experience allows you to build your brand locally, regionally, nationally, and internationally. Through our detailed hands-on service, we take pride in and enjoy many long-term relationships with not only our clients, but also with our OOH media reps. Our tailored approach will meet the needs of any budget in any market. Our attention to detail and turn-key service includes the planning, buying, contracting, production, trafficking, proof-of-performance and post-program data analysis across all OOH media platforms in addition to the delivery of automated execution.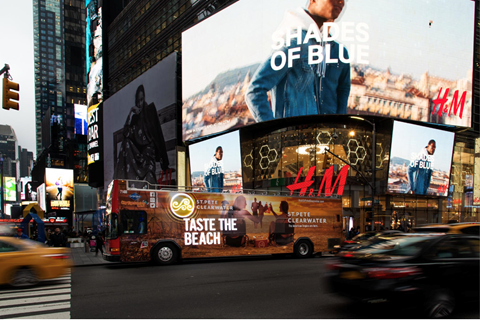 For effective OOH, we offer a comprehensive, research-based creative assessment to provide insight into the readability prior to production/ posting in the market. Our goal is for OOH creative that fully engages the on-the-go consumer as they live, work and play.
WF: Do you work with clients directly and/or through agencies?
KM: We pride ourselves in partnering directly with advertisers and with agencies to build their brand through OOH. We often work with agency clients as a silent arm to expand their level of expertise and service.
WF: Any comments or suggestions for OOH reps in approaching or working with your company?
KM: We value long-term relationships with our clients, but with our reps as well. We look for reps that know their market, their inventory, OOH media and who are willing to work with us to creatively propose and execute programs that deliver exceptional value and measurable results. Our team strives to build strategic partnerships that provide value and solutions through the power of OOH media. The OOH industry is very fluid, and we work to stay ahead of the curve. With this, we embrace reps that not only work proactively in keeping us informed of any new market inventory and special offers, but also deliver service with attention to detail throughout a campaign. Relevant industry, market and media research are always appreciated from our industry reps.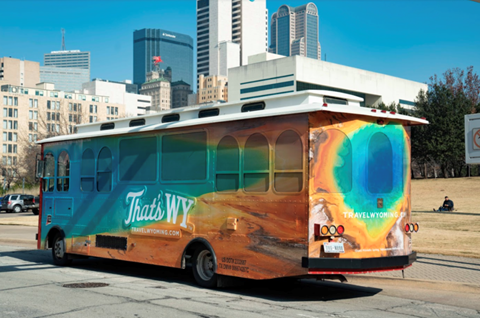 WF: What is your most memorable new business pitch.
KM: All are memorable in that each is tailored to meet the needs of that specific client.
WF: What differentiates your business from others?
KM: Our level of personal service and attention to detail are second to none. We also like to work with local market reps vs. going through a national centralized source. Local market reps give us their eyes and insight into a market that a national source cannot. We are selective with the OOH media we recommend/ buy, and a local rep can help us to understand any market conditions or nuances that may impact the results of an OOH campaign.
Included in our service, our team offers research-based creative assessments for readability. We want to ensure that every element in the advertiser's OOH campaign working toward their goal!
WF: How do you obtain new business?
KM: We are very fortunate to have benefited from client and industry referrals and inquiries. SEO and direct contact.
WF: Please share new business contact information.
KM:
Ryan Murphy
RyanMurphy@murphymediagroup.com
262-353-9500
WF: Discuss or share OOH campaigns by your shop
KM: What quickly comes to mind is a campaign our team worked on in a year that was a struggle for so many. Isolation in 2020 with the COVID-19 lockdowns and social distancing contributed to escalating numbers of depression and other mental health issues. In collaboration with agency partner, BVK, we had the honor of securing OOH media space on behalf of our U.S. veterans that suffer with Post Traumatic Stress Disorder (PTSD). More than $230k in OOH media space across four markets was donated for the not-for-profit organization, Guitars for Veterans. Special thanks to our many OOH media partners that stepped up and to our team leader, Ryan Murphy, for donating time and resources to make this campaign a success for an excellent cause.